Old is gold, especially when beauty secrets are passed down through generations. When it comes to skin and hair care, grandmothers and mothers know it all. They choose home remedies and natural treatments to beautify their skin and hair. They maybe ancient to us now, but they are still effective and the best way to go.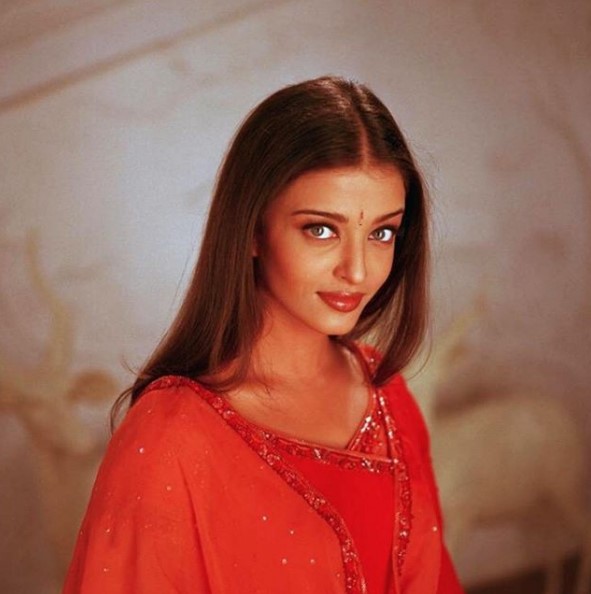 Ancient Indian beauty secrets are chemical-free, skin and hair friendly, organic, inexpensive, and convenient. From the book of eternal Indian beauty secrets, here are 20 tips, handpicked for skin and hair care.
1. Experience An Overnight Difference With Neem
If you want to break away from chemical laden products for your skin and hair, neem is a great substitute. It can be found anywhere easily because it grows everywhere in India.
For Skin:
A natural and effective way to kill your acne problems is to use neem leaves on your skin every day. Crush a few of them to a paste and with your fingers or a soft brush, mask your face with the paste. Rinse off with cool water and you're done. Also, neem is anti-bacterial. So, if you have a skin infection or a minor wound on your body, use neem leaves to treat it.
For Hair:
Boil neem leaves for about 15 minutes and then use that water to rinse your hair after you've shampooed it. This will take care of dandruff and hair fall.
2. Pamper Yourself With Saffron
Your daily routine can put your skin and hair through a lot. Treat them to the luxury of saffron every now and then.
For Skin:
Powered by Vitamins A, B, and C, saffron is the best home remedy for lightening your skin. If you're tired of using chemical-based toners, switch to saffron. Simply mix a few strands of this precious spice with a little bit of milk and lemon juice, and massage your skin with it. Wash off and feel the difference.
For Hair:
Saffron can fight alopecia and hair loss. If you've been troubled about hair fall lately, mix up a few strands of saffron with milk and licorice powder to make a paste. Before you get into the shower, apply this paste onto your scalp and wash it off with shampoo.
3. Strengthen Your Skin & Hair With Honey
Honey has antioxidants and healing elements that not only moisturize your skin and hair, but repair it too.
For Skin:
Honey on your skin is just as good as honey on your pancake. Use it as moisture-mask and rest assured that your skin is in good hands. Simply layer your skin with raw honey and wash it off.

Honey also cares for your pores. To keep your pores clean, treat your skin to a mix of honey with some jojoba oil.
For Hair:
Raw honey can help you get that shine you've always wanted. Use it like a conditioner after you wash your hair. All you must do is mix raw honey with a little bit of coconut oil, and grease your wet hair with this portion. Wash it off with lukewarm water and you're set.
4. Nourish Your Hair With Amla
Amla is an ancient Indian favourite. And although there are plenty of soaps and shampoos that have Amla extracts in them, it's best to use Amla in its natural form.
For Skin:
Use Amla to get a natural and radiant glow. Amla juice mixed with honey makes for an excellent fairness face pack.
For Hair:
If you are somewhere in your mid 20s and you are already sporting a salt and pepper look, condition your hair with Amla juice. Amla will strengthen your hair and give it volume, while darkening those pesky greys.
5. Beat Acne With Multani Mitti
Remove blackheads, whiteheads, and pimples with a multani mitti (Fuller's Earth) face pack. This face pack is very easy to make. All you need is one spoon of multani mitti, one teaspoon of honey, and one spoon of rose water. Mix it up, apply, and splash!
6. Age Gracefully With Turmeric
Turmeric has endless benefits when it comes to skin care and skin health. Turmeric or haldi fights acne, acne scars, wrinkles, and dark spots to give you flawless and glowing skin. Make a turmeric face pack with sandalwood and honey and use it regularly.
7. Destroy Dandruff With Lemon Juice
Lemon juice is dandruff's worst enemy. Squeeze a bit of lemon juice in a bowl, and with your fingertips, apply it on your scalp and scrub it gently. Wash your hair with shampoo after and do this regularly.
8. For Hair Like Silk, Wash With It Curd
Curd or dahi is often used as a cooling agent for your stomach. It works like magic on your hair too. Curd is the best ingredient to use if you want silky and shiny hair. Take some in bowl, add a dash of lemon juice and honey to it, and apply the paste on your scalp. Leave it on for 20 minutes and wash it off with water.
9. Use Henna Instead Of Chemical Dyes
Henna is old school and nothing beats it. No hair colour in the market can do what henna does. It gives your hair a natural burgundy colour, it reduces hair fall, protects your hair, and fixes split ends. Just add a few drops of warm coconut milk to some henna and apply it on your hair from root to tip. Leave it on for 20 minutes and wash it off with an organic fruit shampoo.
10. Keep Changing Your Hair Parting
Changing your hair parting from centre to straight to no parting at all is so important. If your hair is always set in only one parting you can lose hair there. Keep tweaking it for a new look every now and then.
11. Always To The Rescue–Coconut Oil
Coconut oil is the best thing ever discovered for skin and hair care. There is nothing that coconut hair cannot do. It moisturises your skin and hair, keeps it healthy, and treats dryness. Give your entire body a warm coconut oil massage once every 3 days for beauty and health.
12. Treat Your Skin & Hair To Aloe Vera
Aloe vera and beauty secrets go together like a tickle and smile. It is enriched with Vitamin C, E and beta carotene, and it going to do you a lot of good.  
For Skin:
For smoother and softer skin, use an Aloe Vera face pack. This is simple to make. Take one teaspoon of aloe vera gel, a few drops of Olive oil, and one teaspoon of instant oatmeal. The oatmeal in this blend will help make a paste that you can apply easily on your skin.
And if you recently got sunburned, undo the damage with aloe vera. Getting rid of stretch marks has never been easier now with homemade aloe vera gel.
For Hair:
Your hair will grow faster and thicker with aloe vera gel. Keeping the Ph balance of your scalp in check, aloe vera gel seeps through every corner of your pate to leave it hydrated and cool.
13. For A Glow Like No Other, Take A Besan Bath
A besan bath, in other words a bath and scrub with gram flour, is one of the most traditional skin care rituals in most Indian homes. Most of you were probably coaxed into having one when you were kids. And for good reason— it always works. Everything you want for your skin can be accomplished this way. Mix half a cup of besan with a quarter cup of moong dal and half a tablespoon of turmeric and some water or milk. Pick a day in the week and use this paste as a body wash.
14. Egg For Your Head
Start your day with a nice breakfast and an egg pack. Beat an egg with one teaspoon of olive oil. Apply it on your scalp, leave it on for 20 minutes. Rinse it off with cold water and wash your hair with a light shampoo. Do this and, as the days go by, say goodbye to all your hair problems.
15. Fuller Earth For Fuller Skin
Multani mitti or Fuller's earth is like an all-around skin care topper. It's used to make organic soaps, face packs, toners, and moisturisers. You also get multani mitti powder. The best way to use it is to apply it like a face mask. Make a pack with Multani mitti, honey, and rose water. Coat your skin with the face pack. Leave it on for 10 minutes and wash up. Do this every day. You'll see results in no time, and it works like a charm on both moist and dry skin.
16. Sandalwood Treatment For Skin
The smell of sandalwood will probably bring back childhood memories. Good old Sandalwood has been around for a long time and it boasts countless benefits. It is affordable and affirmative when it comes to solving all your skin problems. Especially effective on pimples, Sandalwood works its charm on everything from dark circles to psoriasis. Get yourself some organic sandalwood soap bars, or try one of the many face packs you can make with it. Make sandalwood face packs with orange peel powder, curd, milk, honey, or apples. Apply it like you would any other facial mask and rinse it off with cold water.
17. Go Herbal With Tulsi
Relieve and sweaty and itchy scalp with a mixture of tulsi leaves and coconut oil. It also helps cool down down your scalp and refresh your mind. Also, you can chew tulsi leaves and boost your blood with nutrients essential for your skin. The best part is you can grow your own little tulsi plant at home.
Make a nice pack out of ground tulsi leaves, besan, and lemon. Apply it on your skin for a nice radiant glow. Boil tulsi leaves in water and use the concoction as a natural toner. This will take care of pimples, dark spots, dryness, and even eczema.
18. Avocado Oil For Stronger Hair
Instead of using serums, use avocado oil to moisturise your scalp. It will strengthen and thicken your hair. Make an avocado hair mask with olive oil, honey, and essential oil. Apply it on damp hair and rinse it off with shampoo.
19. Bathe In Olive Oil
Exfoliate your skin and scalp with olive oil. Give yourself a hair and scalp massage, with a few drops of olive oil, lemon juice, and water. Leave the oil on for 25 minutes before you shampoo. This will help remove dandruff, lessen hair fall, and liven up your hair by giving it some strength and bounce.
20. A Sugarless Cup Of Tea For Better Colour
Tea rinses help enhance the natural colour of your hair and are a fun and healthy way to pamper yourself. Use green tea to destroy dandruff, brighten your blonde streaks with chamomile tea and try hibiscus tea for red hair, and rosemary for dark coloured hair. A sage tea rinse can also paint your greys black.