This happened! Lastly, we presented the alpha version of the Skinive application to the conference participants in it's home city of Amsterdam !
In this application, everyone can independently check problem areas of the skin. The artificial intelligence on which the application works is trained for a wide range of pathologies. Chiefly, these are neoplasms, dermatitis, eczema, fungal and viral pathology, psoriasis and many others.
Selected and invited by Startup Amstedam and Smart Health Amsterdam alongside with another 11 Amsterdam-based startups, at our booth in Amsterdam pavilion, we have announced the official launch of the Skinive consumer application(for home use) and The #SkiniveChallenge – social initiative aimed at preserving the health and beauty of people and teaching people the good habit of regular skin self-examination.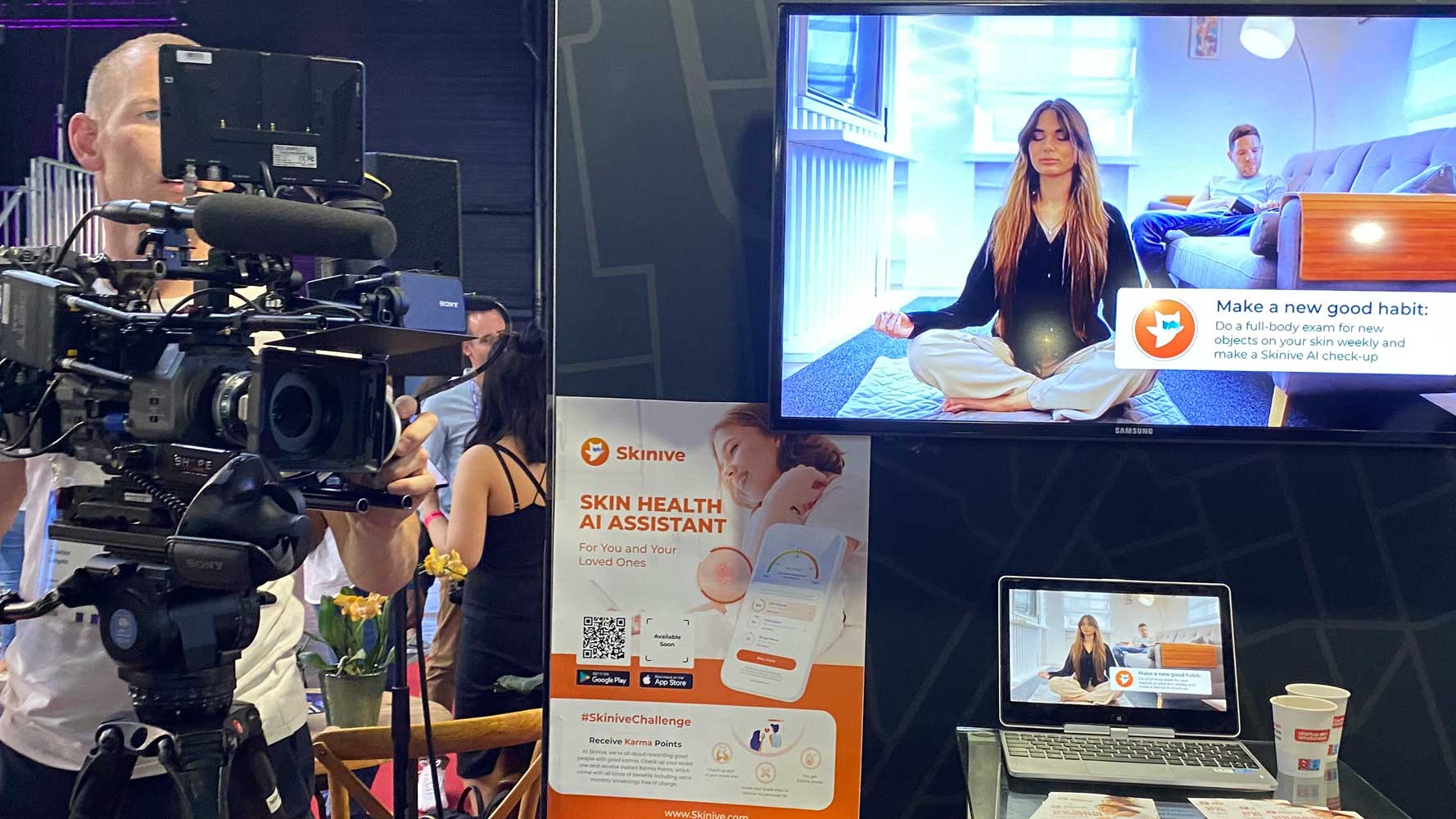 In general, thank you StartupAmsterdam, Smart Health Amsterdam and Amsterdam Convention Bureau for this opportunity!
What is TNW Conference?
TNW Conference is a 2-day (16-17 June 2022) technology event in the greater Amsterdam area that brings industry leaders and tech enthusiasts under one roof for business, knowledge exchange, and a lot of fun.
With more speakers, networking, workshops, businesses, and attendees, TNW 2022 was off the charts and included:
150 and even more speakers
A 2,000 SQM expo floor
325 and even more participating startups
10,000 attendees