This happened! We presented the alpha version of the Skinive application to the conference participants in it's home city of Amsterdam !
Selected and invited by Startup Amstedam and Smart Health Amsterdam alongside with another 11 Amsterdam-based startups, at our booth in Amsterdam pavilion, we have announced the official launch of the Skinive consumer app (for home use) and The #SkiniveChallenge – social initiative aimed at preserving the health and beauty of people and teaching people the good habit of regular skin self-examination.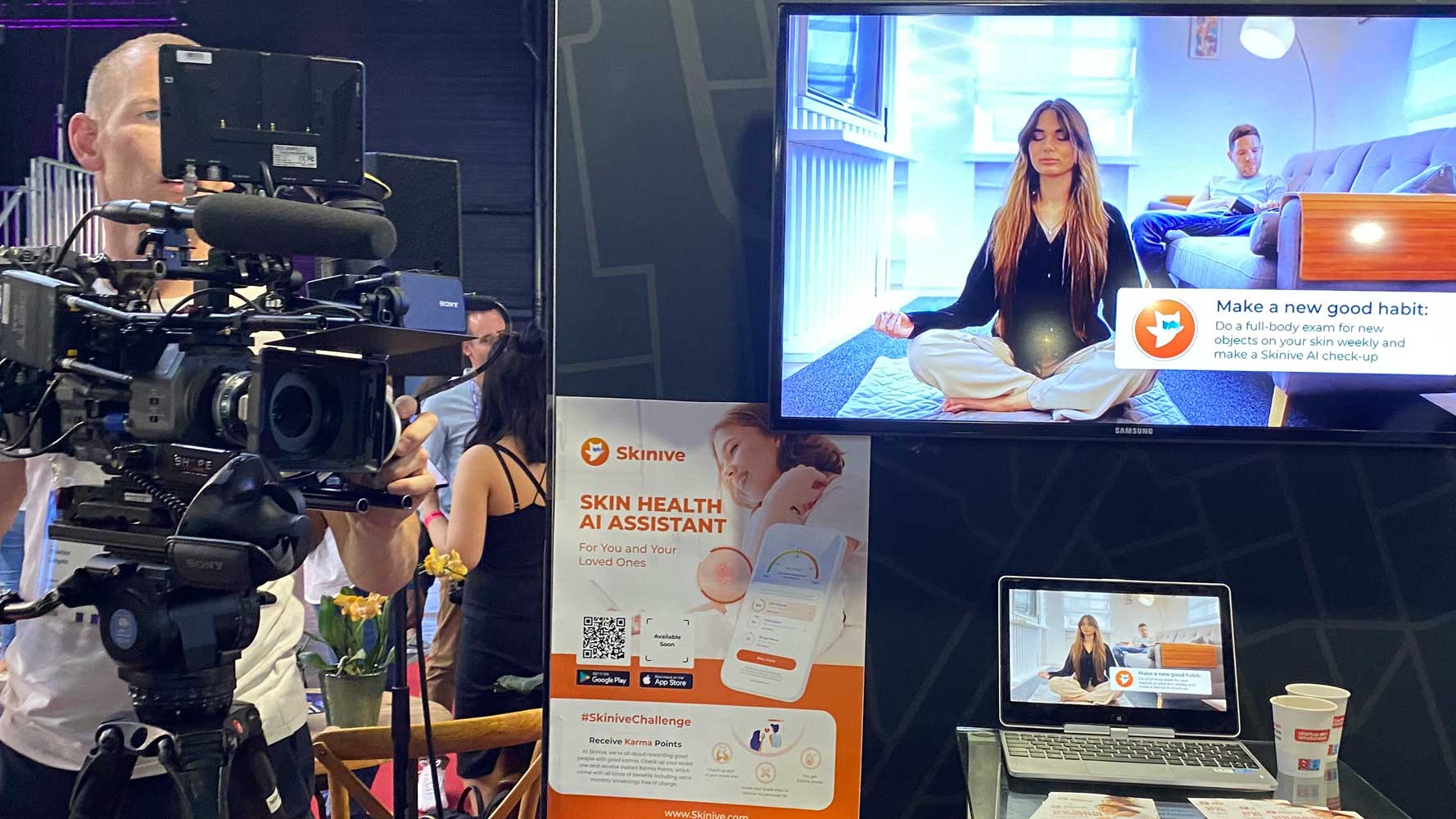 Thank you StartupAmsterdam, Smart Health Amsterdam and Amsterdam Convention Bureau for this opportunity!
What is TNW Conference?
TNW Conference is a 2-day (16-17 June 2022) technology event in the greater Amsterdam area that brings industry leaders and tech enthusiasts under one roof for business, knowledge exchange, and a lot of fun.
With more speakers, networking, workshops, businesses, and attendees, TNW 2022 was off the charts and included:
150+ speakers
A 2,000 SQM expo floor
325+ participating startups
10,000 attendees
Recommended articles preview: