Summer started with visiting IMSAC World Congress in Paris. We had an opportunity to present Skinive to the Innovation Tank Jury alongside with 12 amazing innovation startups. All startups are developing in the of dermatology, plastic surgery and aesthetic science!
Additionally, the organizers invited CEO Skinive Kirill Atstarov as a speaker at "Clinician Innovators & entrepreneurs of tomorrow" session. And Kirill discussed the development of digital health technologies. Skinive at IMCAS presented its skin pathology recognition technology. This technology uses a neural network and predicts the nature of the pathological process on the skin with an accuracy of more than 90%.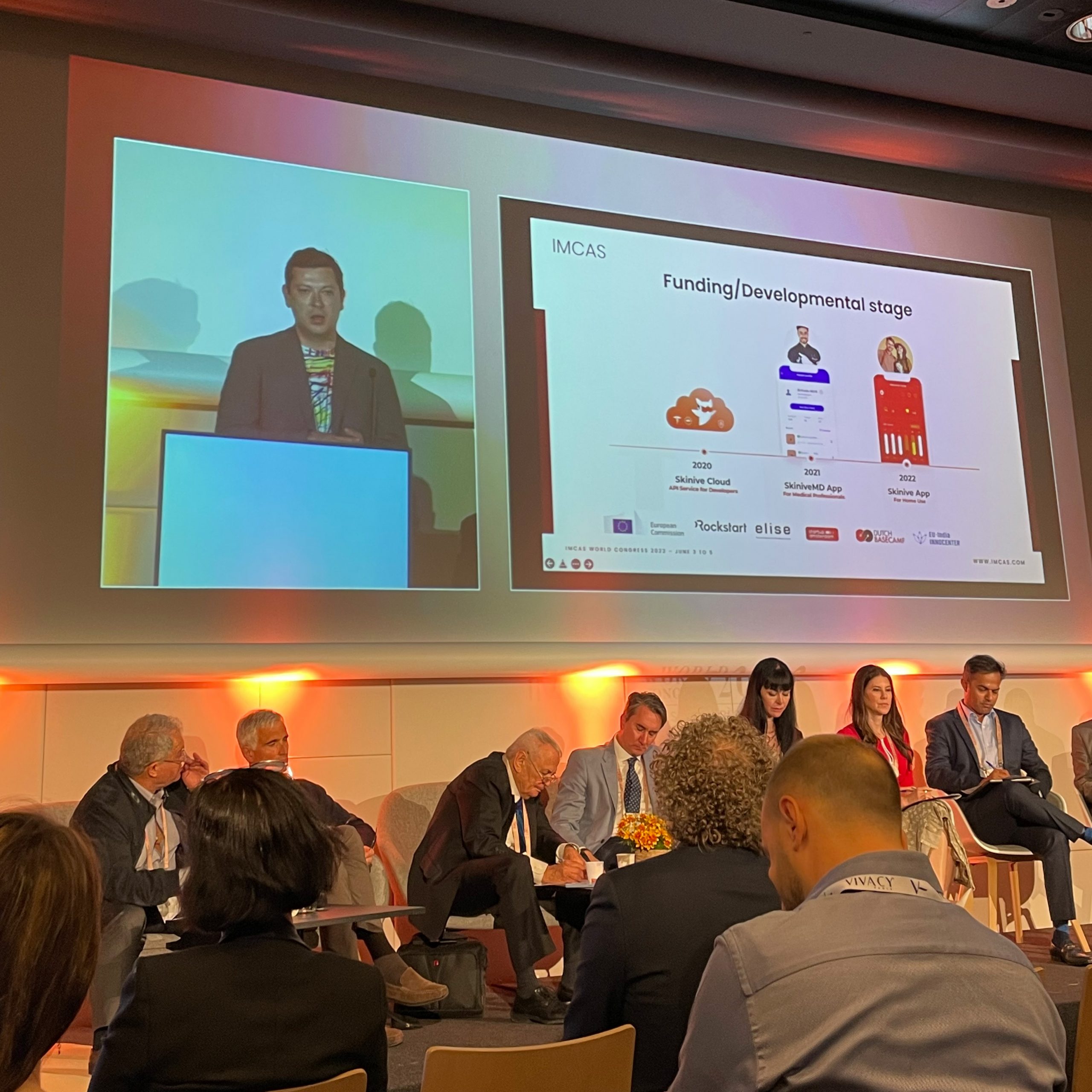 IMCAS congresses are medical research conferences focused on providing plastic surgeons and dermatologists with the latest academic and industry updates for their professional progress in the aesthetic field and include 280 scientific sessions by 700 internationally renowned specialists, 320 exhibitors and 12 000 attendees.
The primary objective is to build a bridge between aesthetic plastic surgery and dermatology. This will strengthen knowledge in each field as well as the areas of study in the junction of the two fields.
It was a great pleasure for Skinive at IMCAS to meet speakers, exhibitors and participants from around the globe!
Looking forward to the next digital health events !