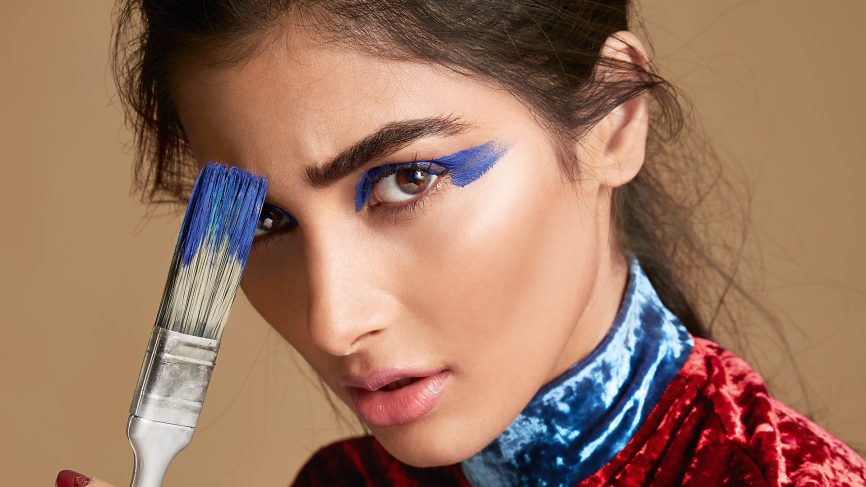 Holi 2023 is coming around the corner—it's definitely the most-awaited festival as the year begins. And considering that it's on a Friday this year—who doesn't enjoy long weekends?—there's even more reason for people to play with colour to their heart's content without worrying about showing up to work the next day, all tired and possibly, multi-hued. While playing Holi with your friends and family is a lot of fun, it's important that you take on the ideal skincare and haircare practices to protect yourself. How much scrubbing is okay?
What oil should you be using on your body? We got Mumbai- and Hyderabad-based celebrity dermatologist Dr Rashmi Shetty to give us her best skincare and haircare tips to ensure your Holi celebration is colourful, but only while it lasts. The first tip, she says, is to stop rigorously scrubbing yourself to get the colour off. You're harming your skin more than you know. It will get off in good time—the better thing is to prevent it from getting on.
Best skincare tips for Holi
Come Holi and your skin gets it the worst—people find themselves trying to wash off colour for days together. Prevention is better than cure; this, we know. Slather your body with coconut oil—it's lightweight and absorbs quickly into the body's topmost layer, and is gentle enough for sensitive or acne-prone skin as well—or a thick body cream as a barrier. If you don't like the scent of basic coconut oil, try a scented variant. Massage it in for five minutes so it gets absorbed completely.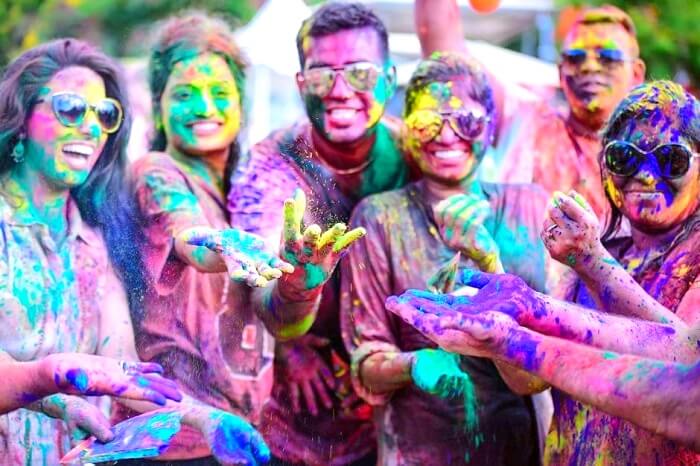 After you've coated your skin entirely, go back on all the areas with a waterproof sunscreen. Ensure that it is SPF 50+ and broad spectrum so you're covered in terms of UVA and UVB protection.
While covering your arms, upper body and legs is easy to do, don't miss out on the smaller grooves. Make sure you protect your ears, the back of your neck and all the folds of your body.

If possible, wear a camisole and an open shirt as a jacket on top, as opposed to a T-shirt. Then, change the outer shirt in the middle of the day. This will avoid the colour on the shirt from drying up and irritating your skin due to prolonged exposure. Also, keep washing yourself as much as possible while you play so you have less to clean after.
Best haircare tips for Holi
The first thing to keep in mind when it comes to haircare for Holi is to make sure your strands are coated with a protectant. You can use coconut oil or a leave-in conditioner all over your hair to ensure that the colour doesn't latch on to your strands.
While using a protectant on your hair is great, the less your hair is actually exposed to colour, the better it is. Try a top knot or a side braid so most of your hair remains tied—and away from colour.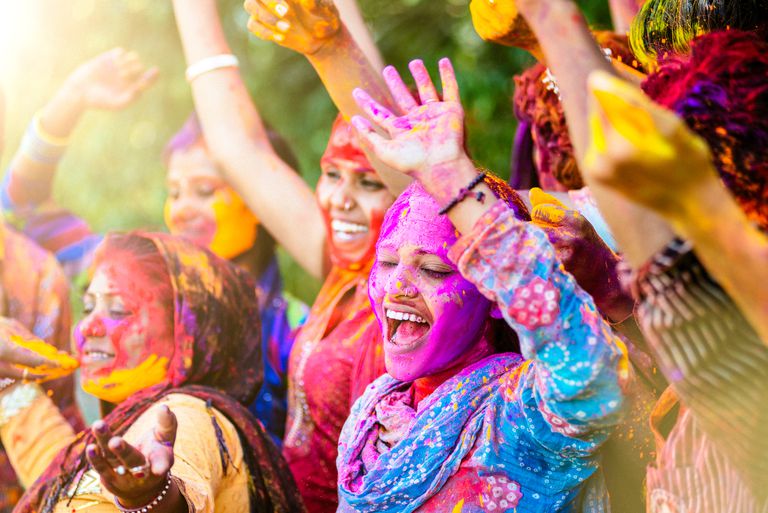 Best nail care tips for Holi
When it comes to your nails, it's almost inevitable to find colour stuck between your skin and nail by the end of your Holi session. Make sure you coat your hands and feet with coconut oil as well and apply a transparent nail polish on your nail beds to avoid staining. If you've got long nails, it's best to cut them.
It's important that you increase your intake of fresh, water-based fruits and continue to take your antioxidant supplements as your body gets dehydrated on the day of Holi. This will prep your body for what is to come.