Happy to start 2022 by announcing that Skinive has been selected to get through the ELISE AI program – EU-funded European Network of AI Excellence Centres
Thanks to the European Horizon 2020 and ELISE AI network!
Within the framework of the ELISE program Skinive will improve and develop its solution. This is possible with a network of AI research centers and scientific advisors. Skinive solution recognizes skin pathology using artificial intelligence. The Skinive neural network is able to recognize more than 50 of the most common skin diseases.
ELISE Open Calls aim to initiate micro-projects to develop novel services and applications. This will allow to solve the tasks set by the stakeholders of the project. The Open Calls are one of the tools in the toolbox contributing towards incorporating SMEs and start-ups into their machine learning ecosystem, facilitating and accelerating a broad uptake of machine learning technologies by SMEs and start-ups, as well as ensuring access to machine learning technologies and expertise. The goal is to address the high-impact societal and economic challenges using machine learning.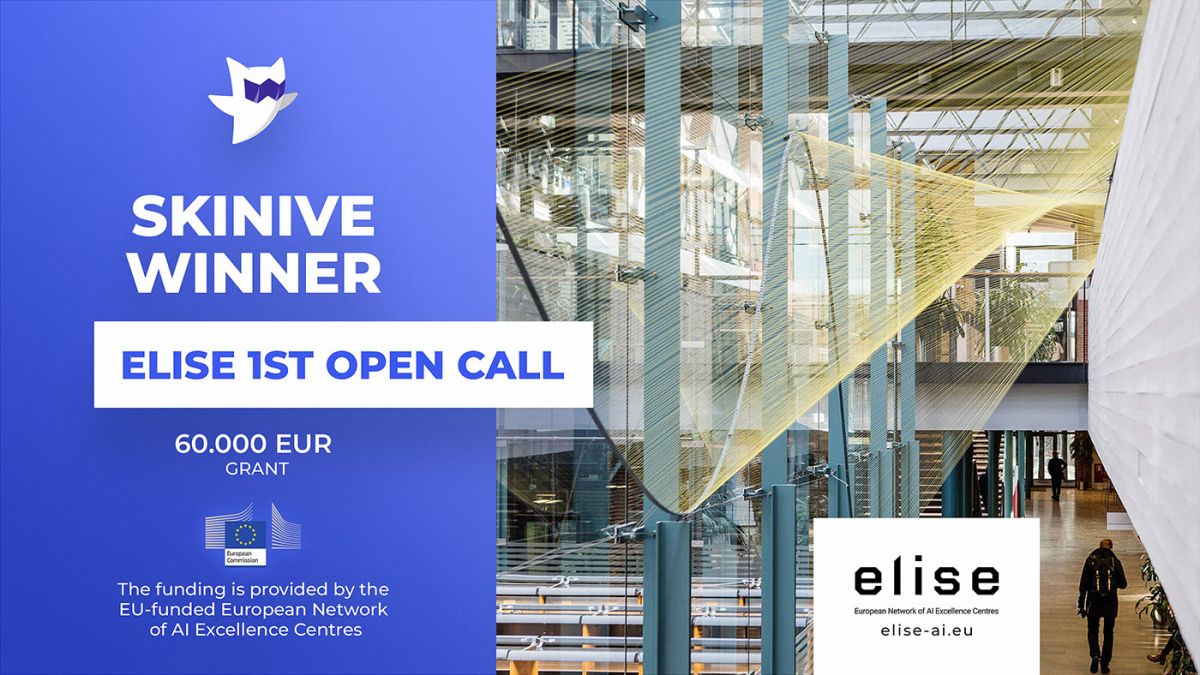 Learn more about the 1st Open Call.
‍Stay tuned to learn more about our progress and results! The ELISE 2nd Open Call is also in the pipeline – make sure to follow us to be the first to know about it.