After weeks of deliberation, Rockstart has finalized the selection and launched its 3rd AI accelerator program, which kicked off last Thursday night in 's-Hertogenbosch, the Netherlands. Attendees included mentors, investors as well as other start-ups. These talented entrepreneurs from ten startups across eight different countries will spend the next six months building and refining their products, talking to mentors, and connecting with both potential customers and investors. The first AI program is already showing success with three alumni raising a total of €1.2 million within the first six months after the end of the program, not to mention the vast range of technology collaborations between startups and corporates that have spiraled out from the program.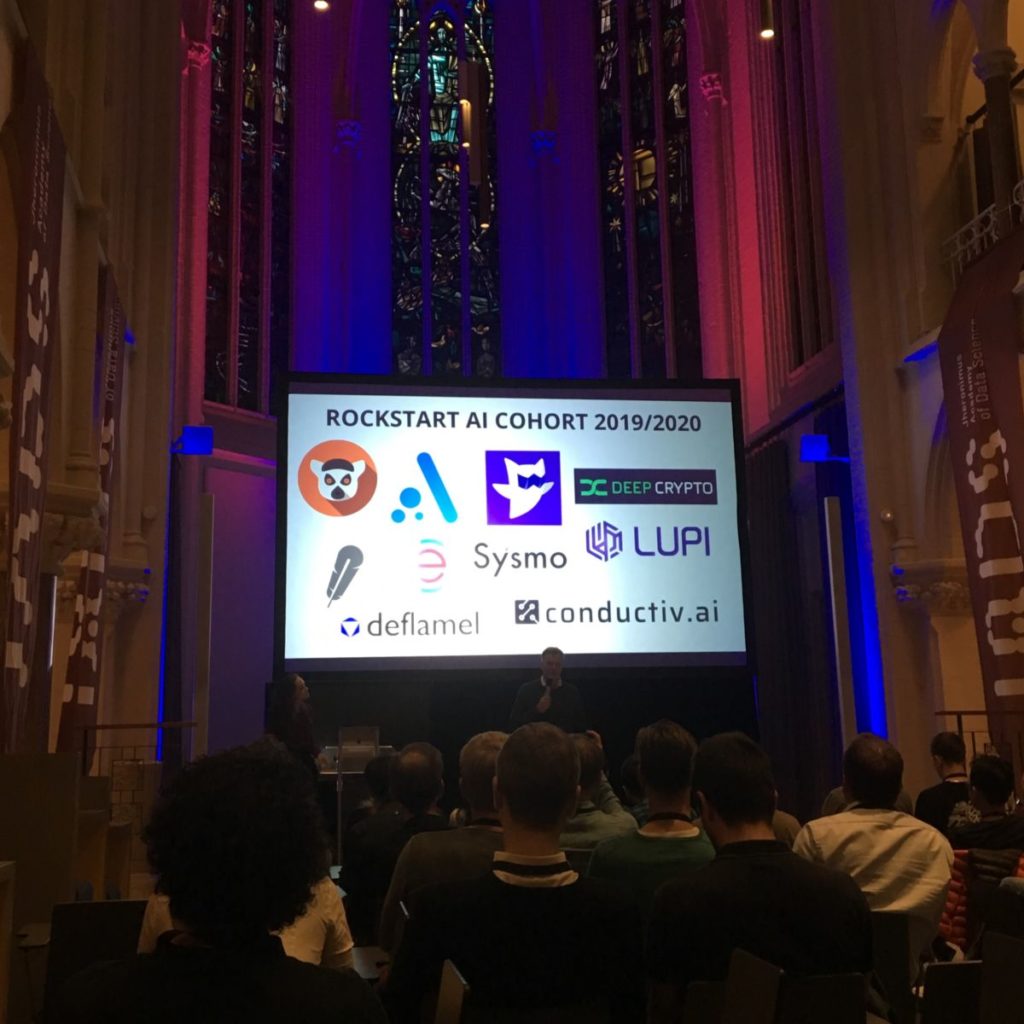 "We're excited to welcome startups from all over the world to this third edition of the AI program. Once again, we have a diverse cohort of technology startups utilizing datasets in industries such as healthcare, education, design, database infrastructure, transportation, trading (fiat and crypto), and graphic design – just to name a few," said Rune Theill, CEO at Rockstart.
As a part of the Rockstart accelerator, startups also gain access to start-of-the-art research, know-how, and talent through Rockstart's partnership with Jheronimus Academy of Data Science (JADS). JADS is a Master's and Ph.D. Data Science University focused on intertwining data science with entrepreneurship.
Currently, AI partners, including in-kind, consist of; AWS, Braincreators, Google, IBM Benvalor, Cisco and more. Apart from this strong lineup, startups also have access to Rockstart's network of experienced mentors, investors, and experts. These mentors will support and guide the startups chosen for this year's program through the challenges of technology and business development.
"I am thrilled to see the amount and quality of startups who applied for this 3rd accelerator program. Even more excited to announce the ten finalists today. I am confident that each of them will bring a real impact in their respective industries," said Raymond Alves, AI Program Director at Rockstart.
Read about the Top 10 teams on Rockstart website:
ROCKSTART ANNOUNCES THE TOP 10 STARTUPS FROM THE 3RD EDITION OF THE AI 2019 PROGRAM