Is it possible to understand from a photo of a birthmark, there is a risk of cancer? Today we presented our idea in the hi-tech Park to first Deputy Prime Minister Alexander Turchin, health Minister Vladimir Karanik and the most famous doctors of the country and the chief physicians of the Republican scientific and practical centers.
— Do you have Telegram on your phone? — we ask the participants of the meeting to show how it all works. In the search for Telegram, we find the bot "Skinive-AI-dermatologist", connect to it and photograph the mole on the hand, load it into the program, a couple of seconds — and the result is ready: a benign formation, the similarity of signs with an ordinary mole is 99%. Exhale with relief.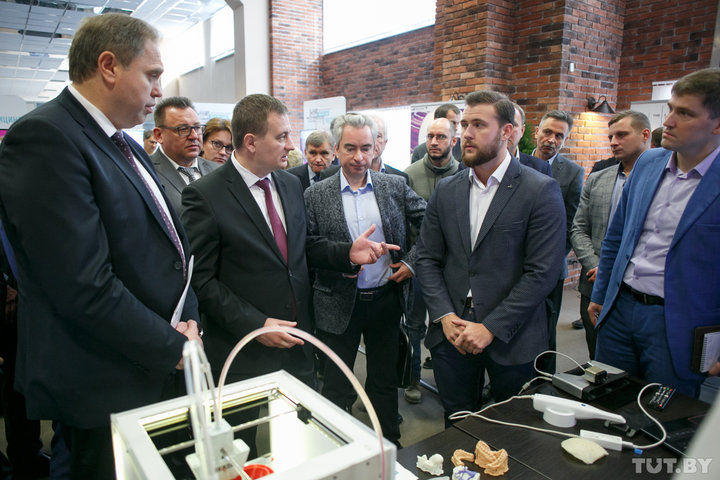 Today this program can connect anyone to examine your moles and be aware of the risks of developing cancer. The program does not make an accurate diagnosis, you still need to visit a doctor regularly, however, it can assess possible threats to health.
After the technological exhibition, the hi-tech Park and the Belarusian state medical University signed a cooperation agreement.
Director of the high technology Park (HTP) Vsevolod Yanchevsky Noted that some of the projects that are being developed in the Park, combined the medical component and it and have long been recognized in the world.
First Deputy Prime Minister of Belarus Alexander Turchin said: following the results of the exhibition, instructions were given to implement the projects as quickly as possible in the real life of Belarusians. And health Minister Vladimir Karanik noted that it developments will help to increase economic efficiency in health care.