BECOME PART OF A NOBLE GOAL
Say No To Skin Diseases!
The #SkiniveChallenge goal is to provide personalized advice and prevent dangerous skin diseases among people.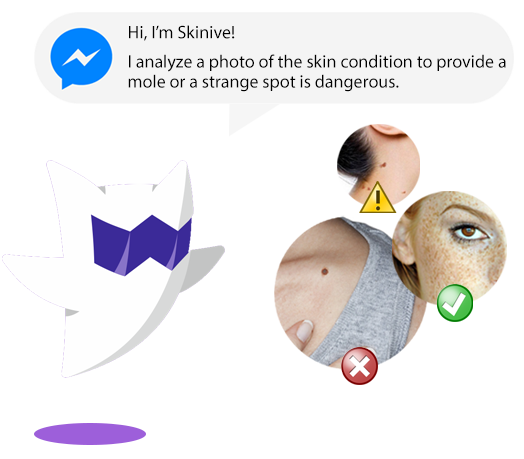 Let Skinive take the worries out of your next rash, redness, itch, or other skin problem. It's just that easy.
3 EASY STEPS
to make skin Self-Examination
Watch video instructions in 60 sec!
20 

000
Users are Joining Skinive to keep their skin healthy.
>

600

*
Skin diseases was found during #SkiniveChallenge
Skinive is there For You


whenever and wherever you need


make Skin Health Self-Examination
SEE THE RESULTS
and take action!
When you want to stop worrying and start taking action, Skinive provides guidance and peace of mind right from your smartphone.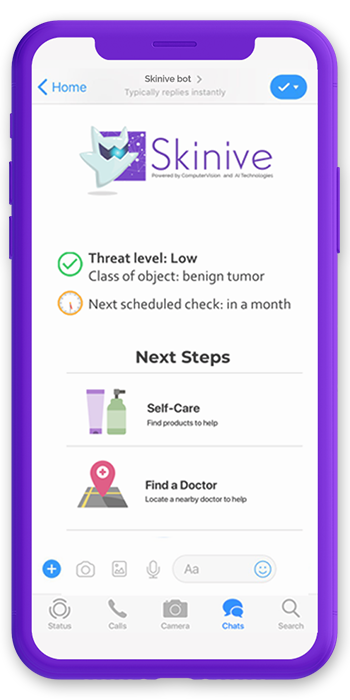 Skinive provides following skin-checks
✅ 6 types of Acne
✅ Benign formations (moles, angioma, dermatofirbroma etc.)
✅ Skin virus (warts, papiloma, molluscum)
✅ Pre-cancer formations (blue&dysplastic nevus, keratosis, bouen, etc.)
✅ Skin cancer (Melanoma&lentigo, bcc, scc, etc. )
not just one more startup.
#SkiniveChallenge