Our project https://Skinive.com was awarded the 2nd place in the Republican Innovative Projects Contest 2019 with the support of the Belarusian Innovation Fund and the State Committee on Science and Technology of Belarus.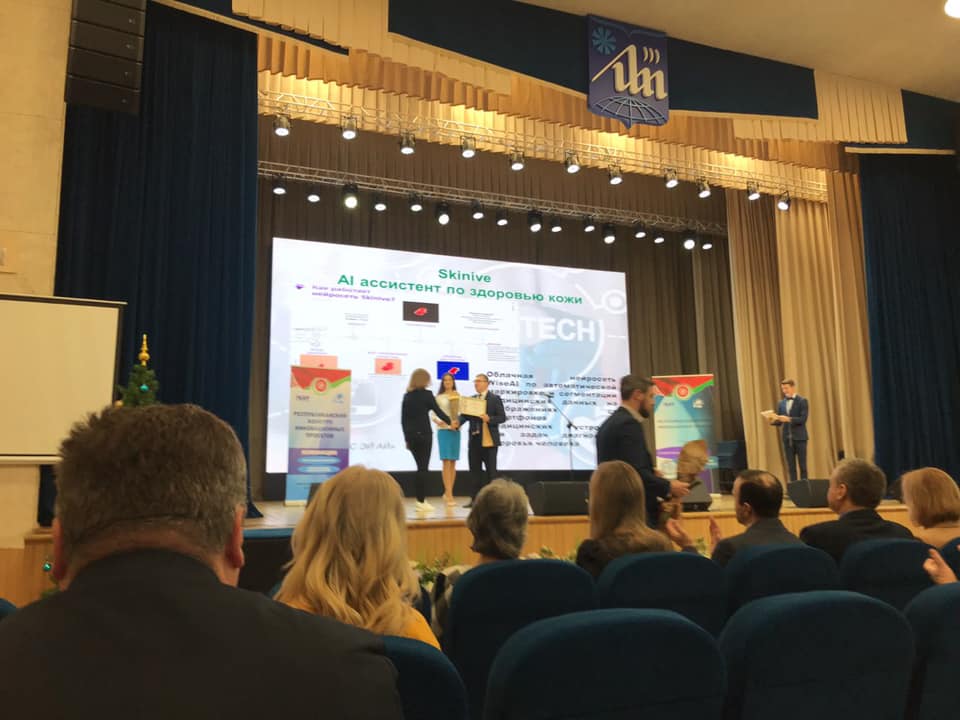 The Republican contest of innovative projects has been held since 2010 and is one of the country's main competitions to identify and promote young, talented promising specialists. The competition is held in two categories: "Best Innovation Project" and "Best Youth Innovation Project" (for individuals under 35 years).
Every year interest in the contest is growing, the number of applications is increasing, the audience of the competition is expanding.
Thanks to all projects, judges and Skinive Team!